Knit Point
CREATIVITY AND INNOVATION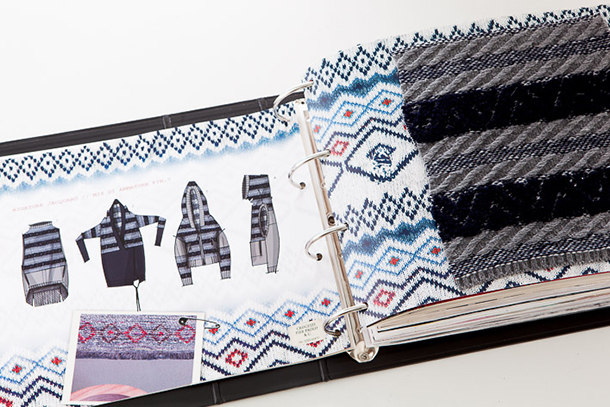 Knit Point is a trend notebook totally focused on the world of women knitwear, full of images and atmospheres, embroideries, samples and knit stitches… It's the result of deep stylistic researches and the expertise of Angela Cappi's skillful team.
A book that effectively reinvents the latest trends in fashion and finds out the main sprouting styles.
WEARABLE PHILOSOPHY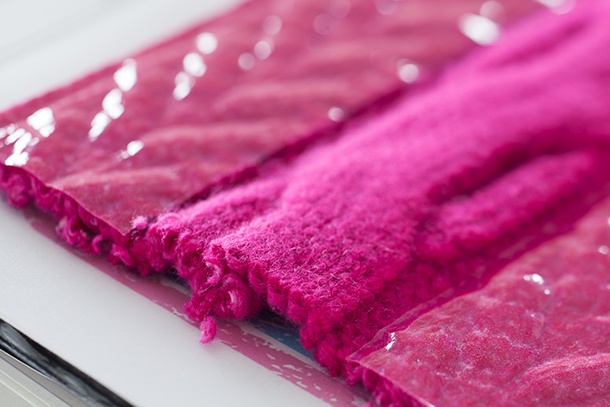 Four season trends illustrated with colors, yarns, sketches, styling ideas and samples of raw materials.
Knit Point wears:
samples of knit and yarns
more than 300 exclusive sketches
harmonies of colors
prints and pictures
technical descriptions and moods
360° vision and stylistic interpretation of women knitwear that presents guide lines and creative ideas to enrich your collections.
HANDMADE IN ITALY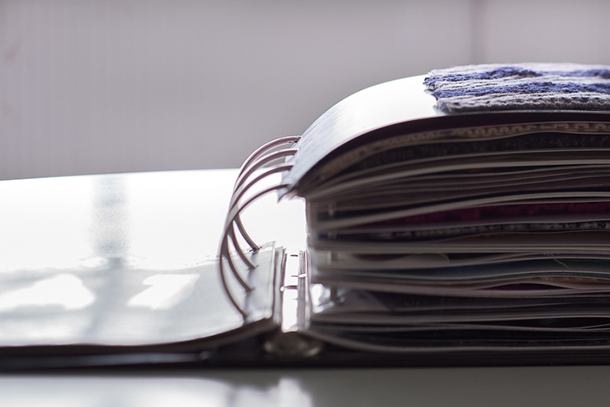 Knit Point is not a trendbook like the others. Entirely hand made to support tradition and originality.
Each and every single page can be effortlessly removed, studied and analyzed in detail just to let you have a whole vision of the project.