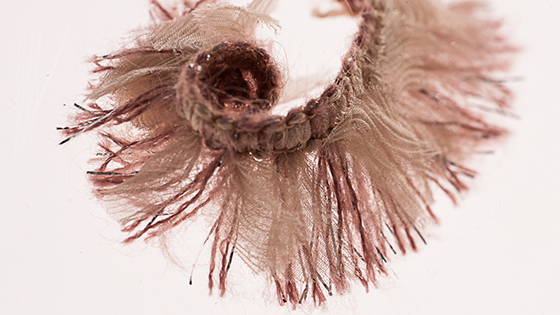 Fast-moving creativity with fringes, exclusive raw materials
For sure fringes are key players next seasons: a must-have detail that we'll see on accessories as much as on the coolest collections clothes, ready to liven up traditional lines and give new curves to silhouettes. Let's say that out loud: this is when details makes the difference. That's why the most prestigious fashion griffes turn to 18 Store.
Just to get unique and customiseble accessories to create the right mood for every style and need. Angela Cappi chose 18 Store fringes as well. She chose class, beauty, quality product, everything rigorously made in Italy. She chose to bring her own vision and her own emotions into being capitalising skillful hands' looms, nursed through the years.
Because it's the detail that makes an item unique. Mostly in cloth, in ball of wool-like strings or in thin feathers or in face hai, they become a swaying adornment to light up the most up-to-date looks in the next months.
Sure enough fringes, major seasonal trend, reinvent the new dynamism of a gentle fad with a touch of frivolousness, escaping from everyday dullness and monotony thanks to decorations that bring on movement and levity, hanging in the balance between Charleston and American Indians costumes.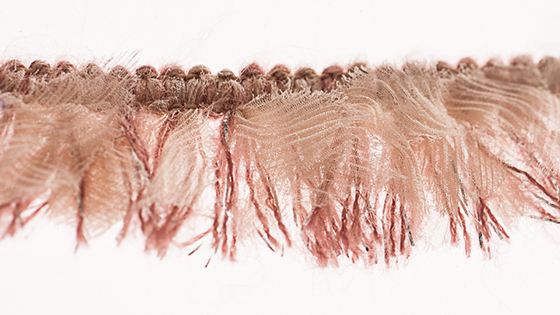 Yes, because in fashion mixing trends without being afraid of overstepping is pretty convincing: the more singular the match the more effective.
Even in this case 18 Store knows no boundary lines and bet on new tastes donating fashion designers customised items, easy fitting and adjustable around every need. Each and every single product guaranteed by a neverending and accurate research, by worthy and exclusive raw materials and by the complete awareness of the whole productive process.
In other words, a season of fringes to defeat boredom.
Fringes by 18 Store