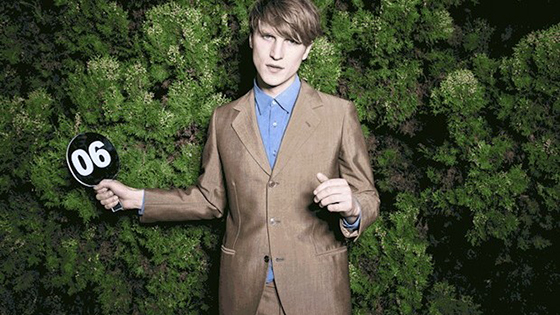 As always Pitti Uomo stands up as a style reflector for Spring-Summer season 2015. And as always you can get a glimpse of Angela Cappi through the shop stands, inevitable presence at the trade along with her Knit Point Trend Book, comfortably settled among the shelves of the book and prints division in the central pavillon.
Indeed, as learnt from habituès of the caliber of Angela Cappi, the real trade is outside among the streets and among the people, among ping-pong tables with ever moving balls, the theme of this 86 edition of Pitti Uomo, and really stylishly exemplary individuals. Photographers go wild to immortalize the most fashionable personalities, v.i.p.s such as Valeria Marini e Mariano Di vaio, idols for selfies in profusion, and the most peculiar characters, not to be rude with phrases like "freakshows".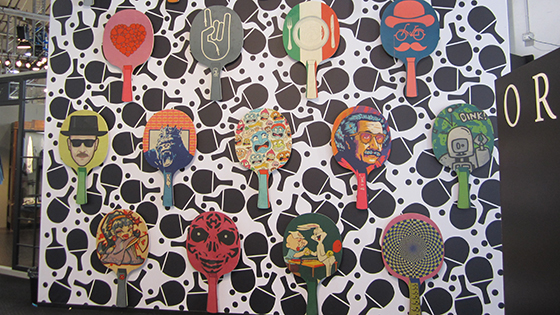 Neither were animal activists protesters missing, such as the woman with the white fur coat (it was 30°c hot) with a giant red "No fur" painted on the back. And then a beautiful and complete preview of what we'll see next year in the shops and on the men who are really into fashion.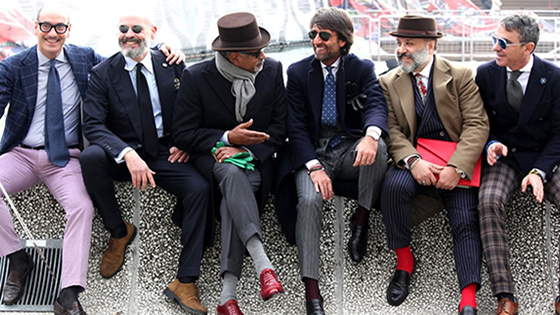 The differences in style between the central pavillon and what is outside is blatant from the very step taken along the indoor corridors. Inside, the traditional brands and with them more classic colors and cuts, subtle, pastel, not too short, no patterns, high grade leather and hide, expensive items suitable maybe more for a more "grown up" man.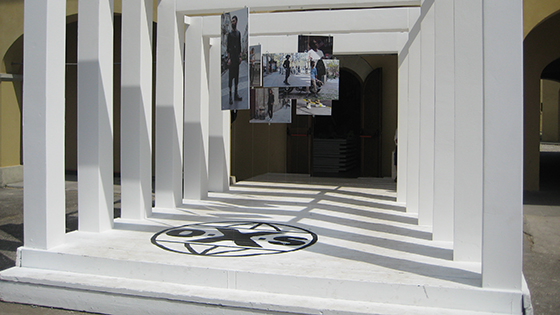 Under the sun, instead, brands more melted and "rebellious". Colors stand out, even flashy, even "compromising" ones like pink and fuchsia. Patterned t-shirt and prints stand out. Shirts to wear over t-shirts along with a step-by-step desertion of denim to make more room for Scottish patterns and flowers. And trousers. Lightly short trousers will be trending with sailor style cuff, or knee-lenght bermudas with a lot of green. Shoes are low-rise and without socks. Glasses are a must. Just like the short untidy beard.
A separate discussion is reserved for materials research. A lot of experimentation around that, for items from head to toe. Plastics of any kind, soft, hard, rigorously colored and paper, creased paper, very light on hoodies and double faced jackets… And shoes.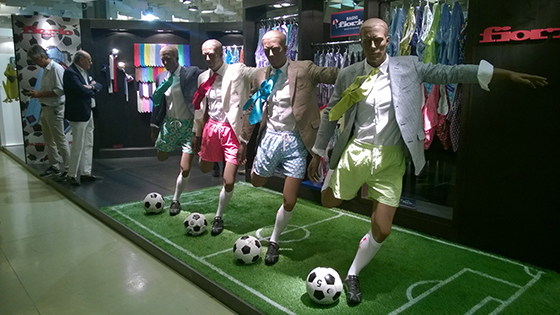 Honestly, to describe effectively what Pitti Uomo 86 was all about there's the sentence most of the man at the trade must have said: «Thank God at Pitti is not possible to buy the exposed items».
Next date is to set on 2-4 July for Pitti Filati, where surely Angela Cappi will be present as one of the lead carachters.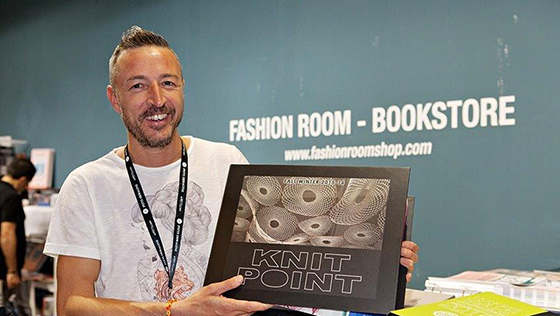 In the photo: Fashion Room - Bookstore