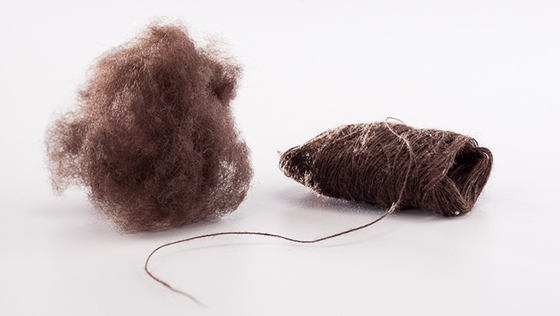 Have you ever heard of the yak? Nowadays it's very trendy a subject because it's about a matter of "critical dressing code" (that's a way of choosing clothes following ecology and ethics themes regarding both productivity and commercialization) because its fur is used in apparel in a totally eco-friendly way. Anyway, I'll introduce it to you.
The yak, also known as Tibetan ox, is a giant steer which lives on the Asian mountains and its name is surely not familiar to a western ear: it can be found on the upland in Tibet, in Palmir and on the Himalayan slopes, up to 6.000 metres of altitude. Exploited by locals for milk and wool, is being taken care of and lives in close quarters with the population. It's a sacred animal, and so it's untouchable up until its death (natural death of course). It has a dense fur, with long hairs that shade from dark brown to black.
It's the only animal you can gather fur from just combing its fleece. Its mantle, indeed, in Winter, releases a fur that in spring is harvested by locals and kneaded to be transformed in a noble yarn, refined and very warm and also sturdy. On the other hand it's also very mellow and soft, that's why it looks and feels like cachemire.
During wool harvesting the yak is not impaired nor bothered, furthermore, in many villages in Tibet and Mongolia, items made from yak wool are an important hiring and support opportunity for residents: there a lot of tailor's labs, schools and education courses are built. We're also speaking of a product that is absolutely eco-friendly because it's not a cause for desertification like cachemire sheeps. The only thing is that the quantity of wool collected from yak is very limited.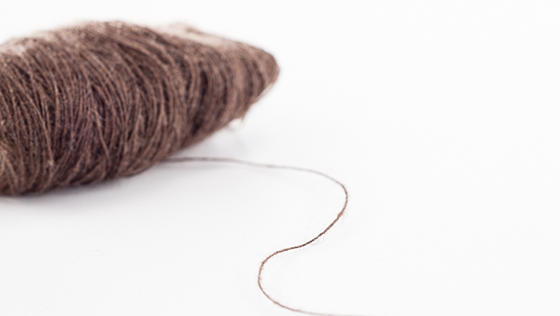 Anyway, now that the knitting world is more and more interested in campaigns against wools and animal abuse, yak yarn looks like the perfect alternative green and sustainable option. And of course a quality option. But this shouldn't sound surprising. With a natural dark brown color, it's warm, very light, soft and resistant.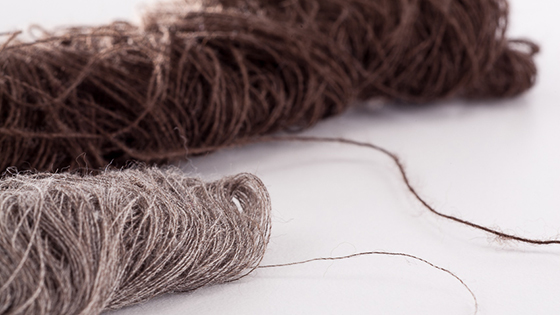 In Italy yak wool has been yarned for the first time by Maeko, a company that's always been interested in natural and eco-friendly fabrics. Maeko buys the yarn straight from the source and takes deep care of spinning.
For anybody willing to change, but maybe not that ready for vegetables, like hemp, crabyon, bamboo, nettle or soy.
Yak wool by Maeko